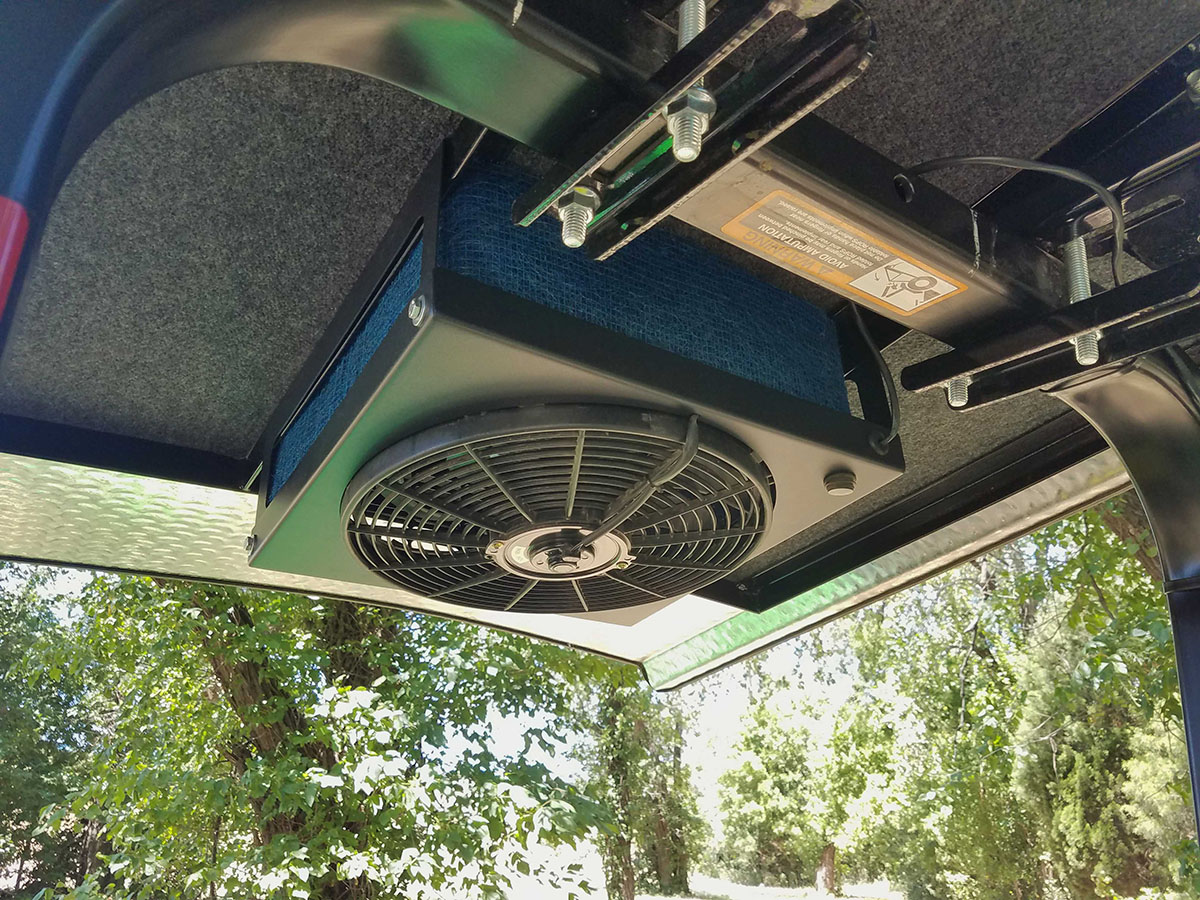 Seamlessly add clean, filtered air to your Guardian Canopy.
Our filtered fan addition blasts the user with fresh air while reducing the dust and debris in the air.
Attaches directly to your existing Guardian canopy frame.
Specifically designed fan shroud and brackets make installation a breeze.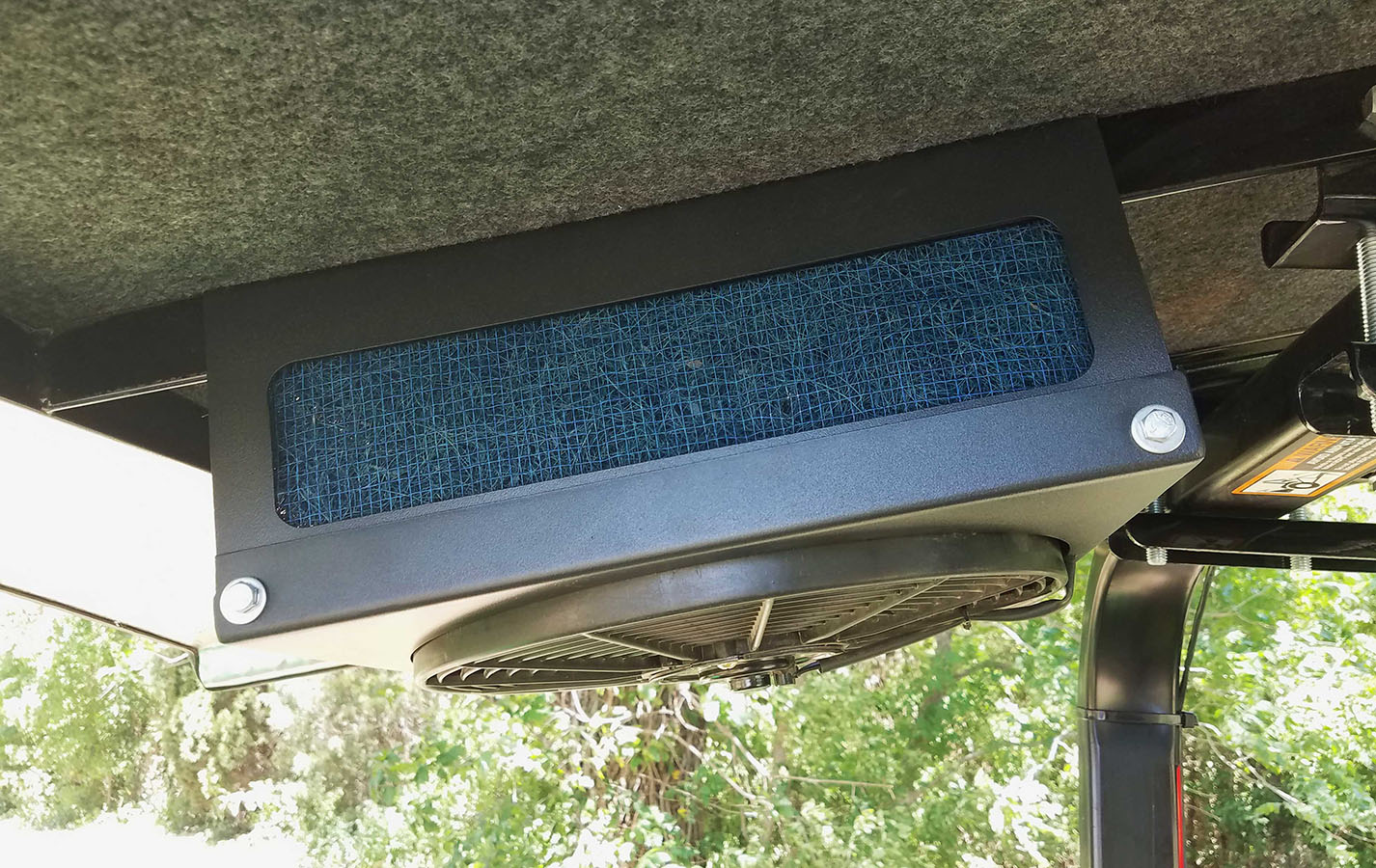 The Perry Company warrants this product to be free from defects in workmanship and materials, under normal use and conditions, for a period of 1 year from the end-user customer's purchase date. Shipping and handling fees are to be paid for by the end-user customer. The manufacturer agrees, at its option during the warranty period, to repair any defect in material or workmanship or to furnish a repaired or refurbished product of equal value in exchange without charge (except for a fee for shipping, handling, packing, return postage, and insurance which will be incurred by the customer). Such repair or replacement is subject to verification of the defect or malfunction and proof of purchase as confirmed by showing the model number on original date on the sales receipt.
WARRANTY LIMITATIONS
This warranty is made to the end-user customer purchaser and does not include:

• Any condition resulting from incorrect or inadequate maintenance or care
• Damage resulting from misuse, abuse, negligence, accidents or shipping damage
• Dissatisfaction due to buyer's remorse
• Normal wear and tear
• Damages incurred during transportation
• Damages incurred during assembly or maintenance

THE PERRY COMPANY'S WARRANTY IS EXCLUSIVE, AND THE PERRY COMPANY DISCLAIMS ALL OTHER WARRANTIES, EXPRESS OR IMPLIED, INCLUDING BUT NOT LIMITED TO THE IMPLIED WARRANTIES OF MERCHANTABILITY AND FITNESS FOR A PARTICULAR PURPOSE. UNDER NO CIRCUMSTANCES SHALL THE PERRY COMPANY BE LIABLE FOR ANY LOSS OR DAMAGE ARISING FROM THE PURCHASE, USE, OR INABILITY TO USE THIS PRODUCT, OR FOR ANY SPECIAL, INDIRECT, INCIDENTAL OR CONSEQUENTIAL DAMAGES. NO ONE, INCLUDING BUT NOT LIMITED TO ANY AGENT OR EMPLOYEE OF THE PERRY COMPANY, HAS THE AUTHORITY TO MODIFY THIS OBLIGATIONS OR LIMITATIONS OF THE WARRANTY.
This warranty gives you specific legal rights, and you may also have other rights which vary from state to state, therefore, some of the limitations stated above may not apply to you. It is to your benefit to save your documentation upon purchase of a product.